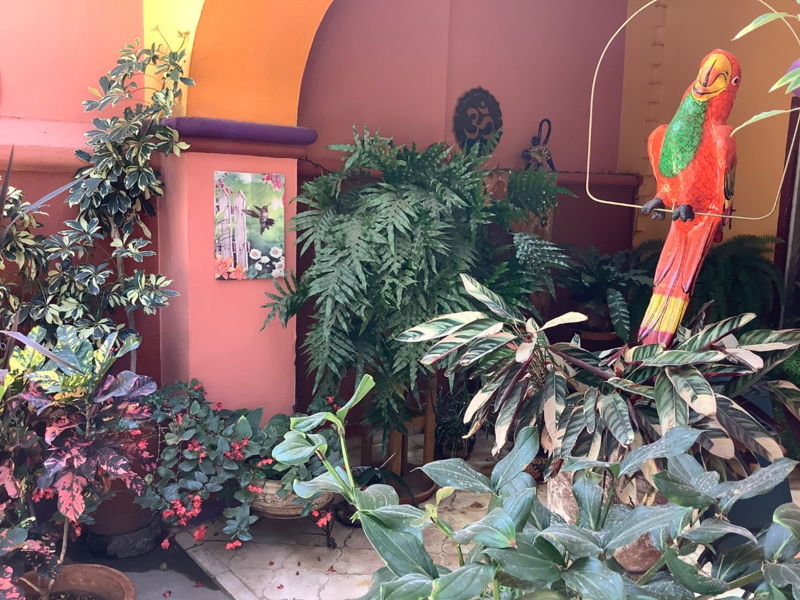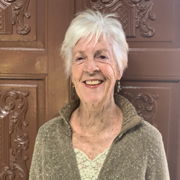 Pet and Plant Sit in Ajijic at Beautiful Lake Chapala
Ajijic, Jal, Mexico
My home is in the beautiful and quiet neighborhood of Upper La Floresta, central to resources of interest both to the East and the West. Walk to the village and the lake in 20 minutes.  Bus service is only 2 blocks away. The home is modest  but ever so colorful in the Mexican style with a front covered patio perfect for dining and a back covered terrace perfect for reading and listening to bird song.  The back is completely private and there is often a nice sunset view to the West.   The property is walled yet has an open gate in front to be able to see the mountain, beautiful trees, and a dog walker or two.  There is a large bright kitchen well equipped for the chef in you.  The living room is small and cozy.  There are two bedrooms and two bathrooms, a pantry, and laundry facilities on the lower level in the back.   The home is full of unusual, whimsical and beautiful paintings and art objects. Not everyone sports a carved wooden pig mask at the front door!  There are substantial plants on the front patio, some of which need daily watering. The yard in front and back need watering on a prescribed schedule.  There are some indoor plants that also need water on a prescribed schedule.

Wifi is excellent here though connection is not strong in the back bedroom.  Everywhere else is good.

There are 3 animals- 2 dogs, Maggie 6 and Chester 9.  One indoor/outdoor cat Jasmin, approximately 2 years.  Maggie goes hiking with Carlos, the dog-walker I employ, Monday through Saturday from 8:00-10:00.  Chester loves his 2 neighborhood walks each day. The animals are quite chill though Chester tends to chase Jasmin, which I discourage.  A little more about the animals:

Maggie: terrier, cattle dog mix, 40 pounds. Somewhat shy, loves her hikes, likes to chill on the bed, eats on her own rhythm- doesn't usually eat breakfast, dinner anywhere from 5:00-8:00.  She asks when she is ready.

Chester: lab mix, 55 pounds.  Friendly.  Likes to jump on the beds, so keep your bedroom door closed during the day. He is allowed on the couch for evening Netflix watching and snuggles.  Maggie is allowed on the couch also. Food motivated. Eats breakfast at around 7:30 and asks to go for an immediate neighborhood walk to do his morning "business", sometimes twice!!  Dinner is anywhere from 4:00-5:00.

Jasmin is out and about a lot during the day.  I try to bring her in at night but she finds her way to a chair on the back terrace if I don't find her.  I don't use a litter box.   She eats when Chester eats.  She is a bit finicky and turns her nose up at the dry food most of the time.
Responsibilities
Feed animals.

Greet Carlos each morning (except Sun) to send Maggie on her hike with him.

Bring Jazmin in at night if possible

Walk Chester

Water plants, indoor and outdoor

Take garbage to the street

Greet housekeeper on Wednesday mornings
Photos
(Click an image to enlarge it)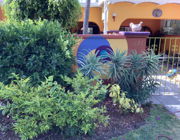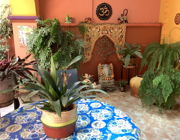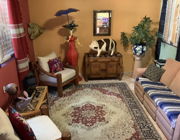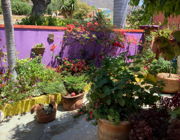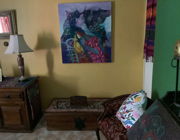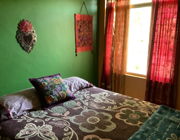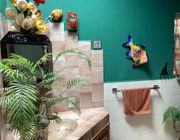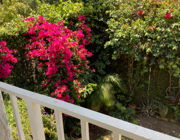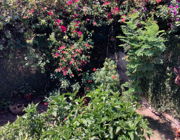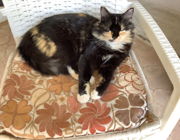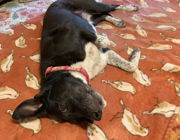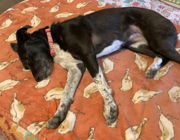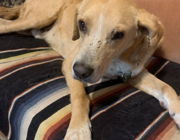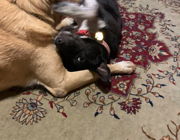 Additional Information
Travelagentcentral.com

Tripadvisor.com.mx

Lakesideguide.mx

Google Ajijic to find many references to this area
Location of town indicated on listing
Photos
(Click an image to enlarge it)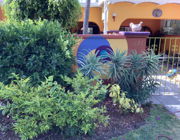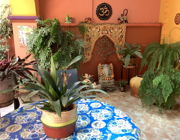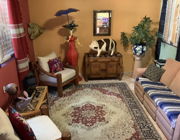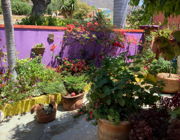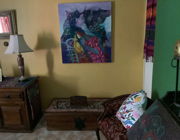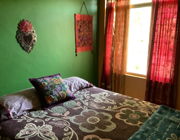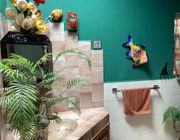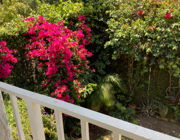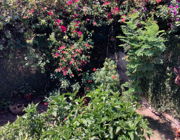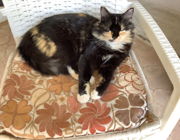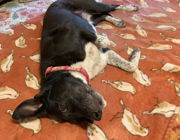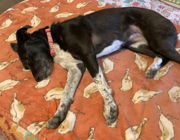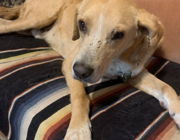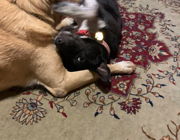 Already a member? Please Log In!
Or Become a Member to see the full listing — and apply!
Log In Here