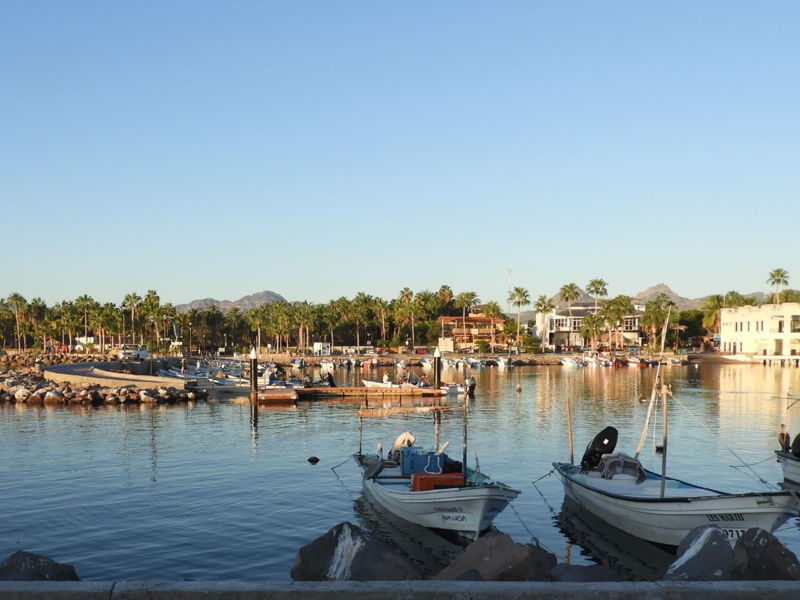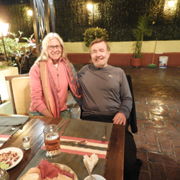 Summer By The Sea In Beautiful Loreto, Baja California Sur—No Pets!
Loreto, BCS, Mexico
Our original housesitter has had a conflict so we are reposting the house.
We'd like to have our housesitter(s) spend a couple of days with us before the housesit begins. Stop date can be somewhat flexible.
Loreto is one of Mexico's Pueblos Magico.  The Sea of Cortez laps at the town's front door and the beautiful Sierra Gigante mountains rise up out her back door.  We have missions to explore, mountains to hike and bike in, and the sea for fishing, kayaking, swimming, snorkeling, and paddle boarding. Lots of great birding, too.  Loreto has dozens of restaurants for eating out, and numerous grocery stores, big and small, where you can buy most anything for cooking at home.
Our house is on a one block long unpaved street in a quiet neighborhood.  We are about 8 blocks from the waterfront and about the same distance to Loreto's main plaza.  We're two blocks from a large grocery store.  And Bicitaller Manny is right next door---a popular source for bike rentals and repairs in town. (You can find him on Google maps) Loreto is a very safe and walkable town.  Taxis are a phone call or short walk away.  There are several car rental agencies in town if you'd like to do some exploring on your own.  A car would be useful for exploring the area. Just over an hour to the north is Bahia Concepcion and in the mountains behind town is the San Javier mission. The port community of Puerto Escondido and the fishing village of Ligui are to the south.  We have ample secure parking for a vehicle and a small boat or RV.
We have no pets at this time, but we do have a large  yard filled with shade trees and plants.  My "pets" are my plants.  The yard is filled with palo blanco trees which I have grown from seed.  We have two city lots with shade gardens and sunny areas. I've installed 6 drip systems run on battery-powered timers.  They need to be monitored regularly to ensure that they are working properly.  I have spare timers and lots of batteries if changes need to be made. I also have several dozen potted plants that needed to be hand watered.  During the hot summer months this could be a daily necessity. That would be your major responsibility.
Our house requires little care.  The main floor has a master bedroom with a small "office" space, a living/dining area, a large kitchen with island seating and a great pantry, and a bathroom with shower. The stove and oven use propane. The water heater is electric.  The upper level, accessed by an outside stairway, has a large terraza, two bedrooms, and a bathroom.  We also have a laundry room/shower room in an out building which we use a lot in the summer.  We have a large water storage tank on the roof, another tank on ground level to ensure that the upper tank is always full, and a "spare" tank in the yard.  Plenty of water.  BUT, often very low pressure.  The washing machine takes a little ingenuity to fill, but no technical skills. We have an old-fashioned dryer called sunshine.  The clothesline is just outside the laundry room and hidden from view.  Sliding glass doors from the living room access a nice stone patio with table and chairs.  We spend just about every evening of the year sitting on the patio, watching the birds at our small fountain. If you want to have the fountain operating, you'll have to fill it most every day and clean it periodically.  We have a propane grill for your use as well.  Garbage pick-up is at least once a week, usually twice a week, and sometimes even 3 times a week.
You'll have use of a basic printer.  We have Telmex phone service with a modem providing adequate internet, if you don't need hyper fast speeds.  Folks are able to stream movies.  We have an HD television with Shaw tv service from Canada.  Telmex allows calls from its landlines to the US and Canada at no cost, though folks calling from up north to Mexico will pay their user fees.
We have lots of books, including many about Loreto and Baja.  Please use them while you are here.
Loreto is a wonderful town, but summers are hot and humid.  July and August are especially so.  We have two mini-split air conditioners in the main house and one in one of the upstairs bedrooms.  If you don't do well in the heat, this is not the house-stay for you.  If you need to keep the air conditioning maxed out all day, we'll need to ask for some help with the electric bills.
We've lived in Loreto nearly 20 years.  We have friends here you can call on if you need help.  We have lists of repairmen who know the house and will come to your rescue if anything comes up.  
Responsibilities
Our house sitter will need to monitor the drip systems and to ensure that they are operating normally.  They will need to water the potted plants and do their best to ensure their survival through the hot summer months. That could mean daily watering in the hottest times. We'd like you to do some yard clean-up and maybe a little weeding.  The trees seem to drop leaves all year round so there is always raking that can be done.  We have a compost area for the leaves and for any vegetable waste from the kitchen.
If you want to have the fountain running, you'll need to fill it  daily to keep enough water in it so that the little pump doesn't burn out.  It's not a big fountain but the birds love it.  A bit of a scrub now and then will also be necessary as the birds are a bit messy.
We expect our house sitters to keep a clean home.  Part of the house sitters responsibility is to be a presence in our home.  We would like it to be obvious that someone is here and that the house has not been left alone.  We don't have a huge problem with robberies in Loreto but they do happen and they are more likely to happen if it appears that the homeowners have left for a long period.  We have installed an Arlo camera/security system, but the truth is that we rarely use it.  Access to the yard is locked and secure.
Photos
(Click an image to enlarge it)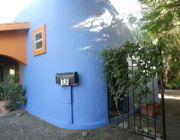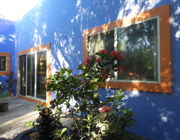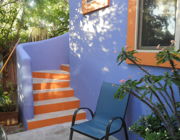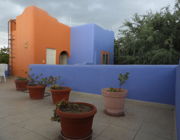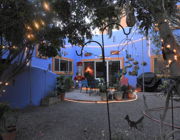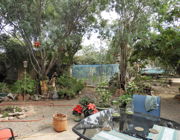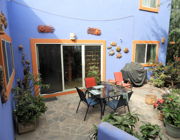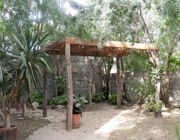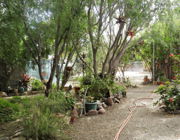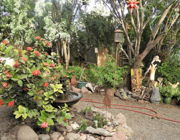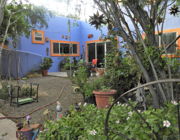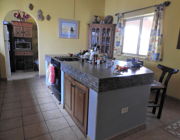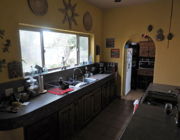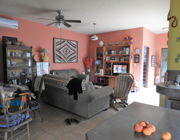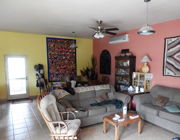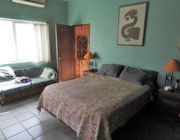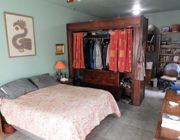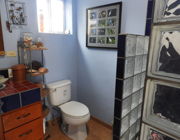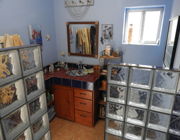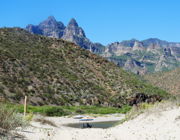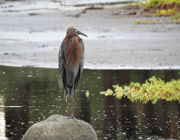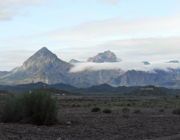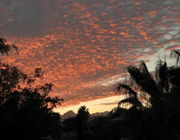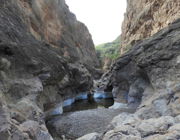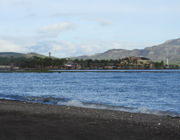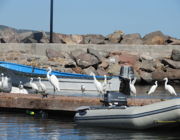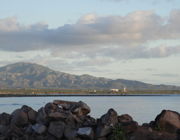 Additional Information
Voices of Loreto/Facebook

Bajanomad.com discussions.

Talkbaja/Facebook
Location of town indicated on listing
Photos
(Click an image to enlarge it)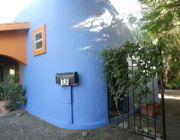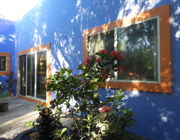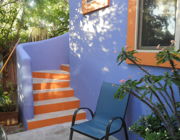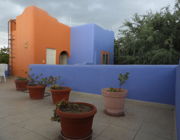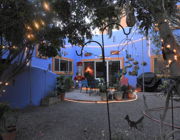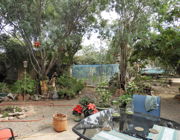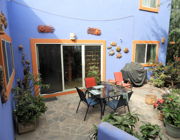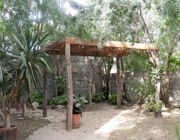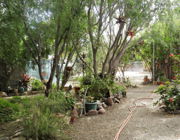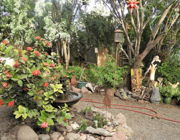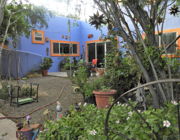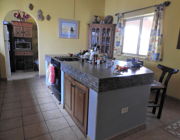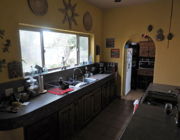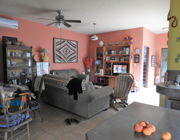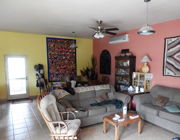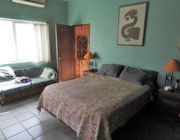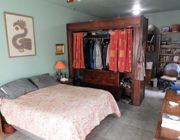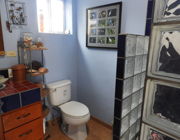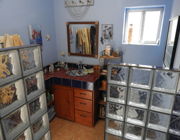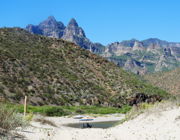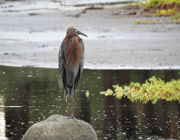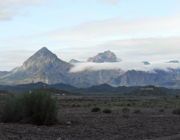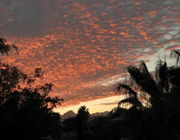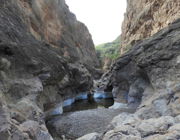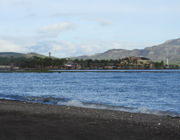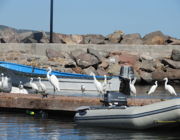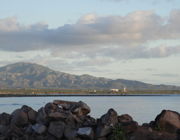 Already a member? Please Log In!
Or Become a Member to see the full listing — and apply!