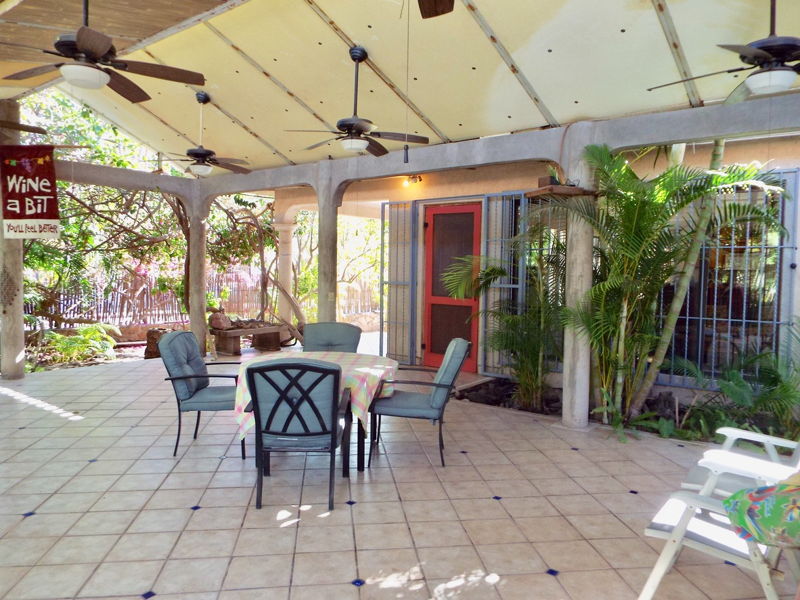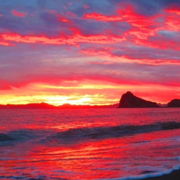 Sun/Sea/Colonial History! Loreto, Baja Sur! No Pets! Flexible Dates
Loreto, BCS, Mexico
Looking for a responsible handy party to house-sit our no–smoking home in Loreto, Mexico.  Loreto is situated on the Sea of Cortez side of the Baja California peninsula, about 700 miles south of San Diego and about 200 miles north of La Paz.  It also has its own airport.  There are beaches at the North and South end of the malecon as well as islands (Coronado, Carmen, Danzante, and Monserrat with good diving and fishing.  Areas for beach walking and shell collecting 
Home is 1 block from the water, 2 blocks from the town square, and within walking distance to a grocery store.  Nice neighborhood and neighbors.  The air-conditioned home has a 13' x 14' bedroom with king size bed, shower bath, and 18' x 29' living kitchen with a large 20' x 30' covered patio (with fans) off living room.  Wi-Fi and Smart TV included and there are overhead fans in all rooms.  Washing machine clothes line.  Home has many other amenities. Decorated as shown in the pics and lots of greenery.  Parking (10' x 40'± inside the yard) for a car and possibly a small boat behind the lockable gate as well as more room for the car in front of the garage 
No cats please, my wife has an allergy to cats, we currently have no pets.
Ideally looking for mid-July through the end of the year, but dates are negotiable—although at the minimum sometime in July through October is  required.
Responsibilities
Take care of the place, pay water bill (I'll leave the $$), and do minor maintenance or have things repaired as required.
Photos
(Click an image to enlarge it)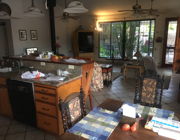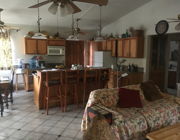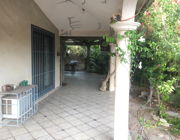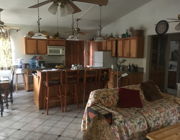 Additional Information
Loreto has a lot of info on-line, Just search for "Loreto, BCS" and you will get may sites to get info on the area.

Loreto was the first European settlement in the Californias (1697) and was the capital until a hurricane forced the capital to be moved to La Paz in the 1800's.  The first California mission is located in Loreto.
Location of town indicated on listing
Photos
(Click an image to enlarge it)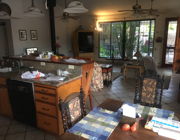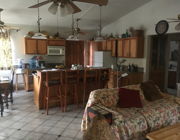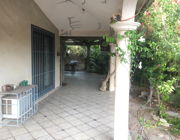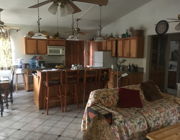 Already a member? Please Log In!
Or Become a Member to see the full listing — and apply!