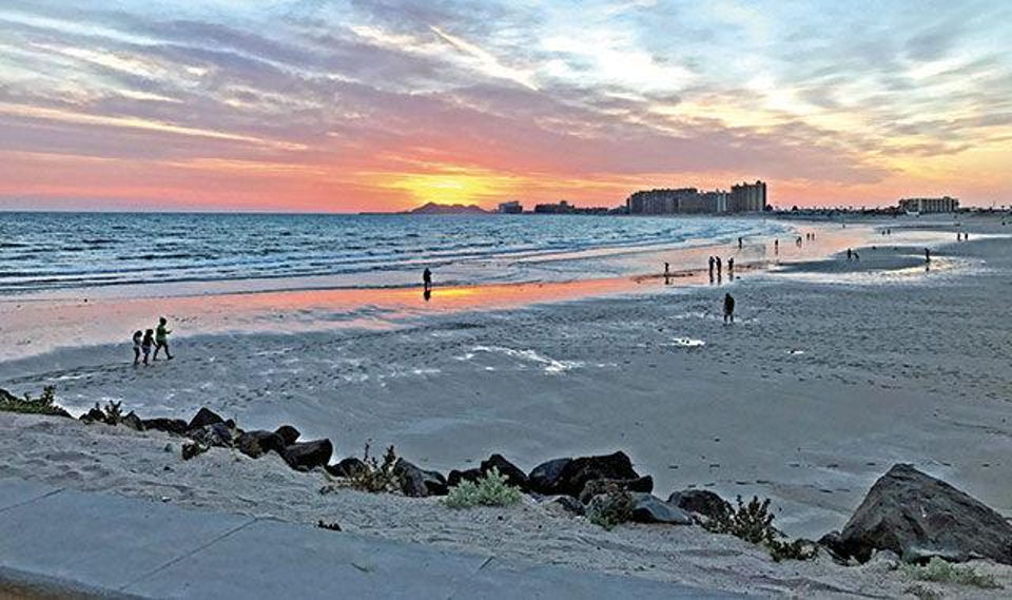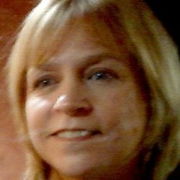 The Beach at Puerto Peñasco (Rocky Point Near Arizona)
Puerto Penasco, Son, Mexico
To help you acclimate to  my dogs,  I will stay in a hotel in town to give you the freedom to enjoy the house and critters, but also to be near to answer questions. A Skype interview is necessary and references. I will return August 18th, The house has wifi and cable tv, as well as AC in every room, that works with a remote. Taxis are $2 if you tell them you are a local if you will not have your own car. (You will need to purchase Mexican insurance which is available online cheap if you do bring your own a car.)

I have a lovely two bedroom, two bath home,  3 blocks from the beach in Puerto Peñasco, Arizona's Beach. There is a lovely patio in the back yard  perfect for enjoying your morning coffee or wine and dinner.

We are 3 blocks from the beach. And we are only an hour from the border and 4 hours from Phoenix or Tucson. The city sits on the Upper Sea of Cortez. The water is warm, the sun is out every day. The town has 4 bars with pools open to the public. Manny's will be your best bet on the sand, view of the beach, pool and beach swimming and 3 bars, and my house is situated 5 minutes from there. I am also 5 blocks from Al Capone's restaurant, the Cheers of PP. Everybody will know your name in one day. The food is good and the beers are ice cold and the best staff in town. You are also close to the Malecon where the action is or you can simply sit down and watch the sea and the dolphins. Wrecked is also a good place to spend the day and night. Use their beach and then stay for dinner and music on the weekends. Most of the restaurants have music every weekend and also special events.  You can use the beach and restaurants at the Mayan Palace for free or for $15/day, you can use their facilities. The Mayan is a 20 minute drive. Check Rocky Point 360 on facebook to keep up on what is happening in town.

Bring your kayak as the dolphins may swim right up to you. There is lots to do here, zip lines, banana boats, scuba diving, parasailing kayaking, and swimming in the sea., or just laying on the beach enjoying a margarita. August is about 95% , but there is plenty of water to stay cool and it is quiet this time of year, so no crowds to battle. There is also a BioReserve, a UNESCO site, El Pinacate, where there are 409 extinct volcanoes and the largest sand dunes in North America.The Pinacate is where the astronauts trained to go to the moon.  There is also a biological research station, CEDO, that provides tours of the estuaries, the tide pools, and a natural history talk on Tuesdays and Saturdays for you nature lovers. For a real adventure there are multiple trips out to Bird Island where there are 4000-5000 sea lions. The males will swim right up to you. It's a fantastic day trip and the dolphins will often accompany you on the trip. They like to play with the boats. Additionally, there are sunset cruises with free drinks before and splash cruises in the afternoon for those who want to spend time in deeper water. EcoFun and Del Mar Charters are two places to contact for pricing and times.

I have 3 Australian Shepherds, mother, father, and son and a mixed chihuahua. The dogs bark a lot but they are fantastic protection and extremely loving. There are also 5 cats. One is very old and sweet, one is very shy and may be slow to come out and say hi, both female, and then there are the three cholos, my Mexican males who rule the roost, or at least try to. Two are brothers who adore each other and the third was here when we got the brothers and acts like their father. All are allowed outside, but have to be in at night as we do live on the edge of the desert.
Responsibilities
Feed and water and clean up after them. Play with them, pet them, and enjoy them. Please keep the house  and yards clean. But most importantly have a great time with my wonderful family. AND please, make sure everyone is in at night. They are used to the routine. We do have coyotes.

So,  the large red tri without a tail is Dags, The black tri is Lilly, the red tri with a tail is their son, Kota, and the little dog is Toby. Black cats are Bella and Marnie (she hides) and the cholos are Sammy  (black and white) and two greys, Paddy and Houdini. They are all love-bunnies and will sleep with you.
Photos
(Click an image to enlarge it)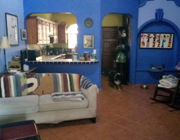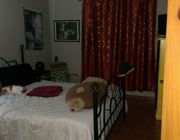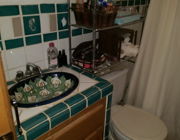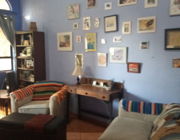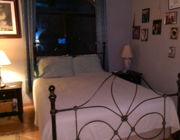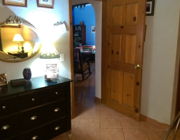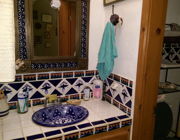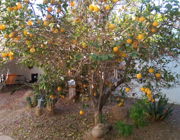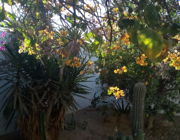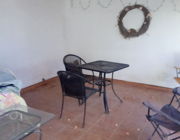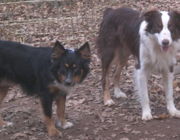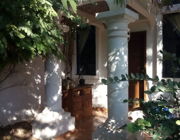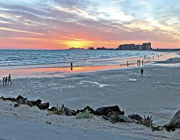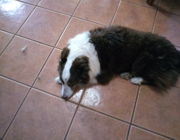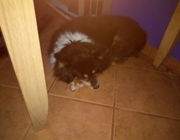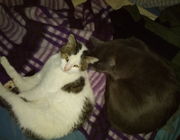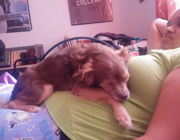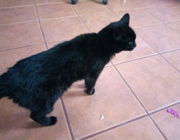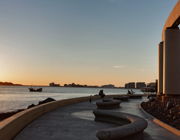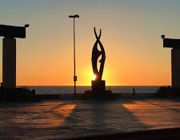 Additional Information
This is a good Facebook group for getting information on anything you may need, i.e. pharmacies, doctors, dentists, repairmen, etc:

Rocky Point Mexico Friends
Location of town indicated on listing
Photos
(Click an image to enlarge it)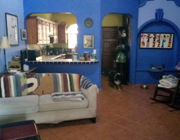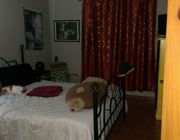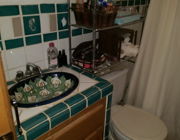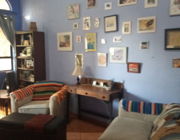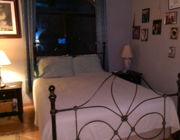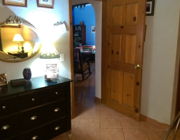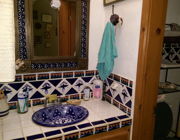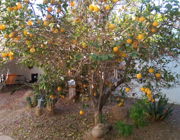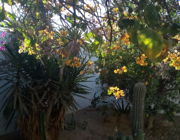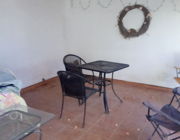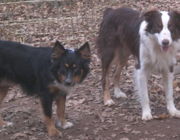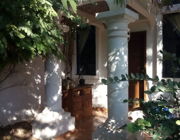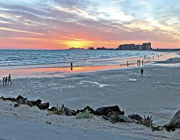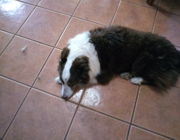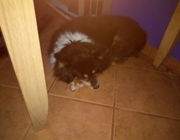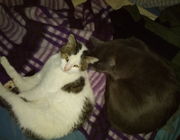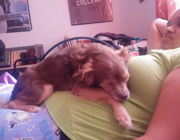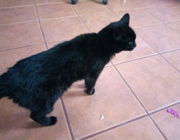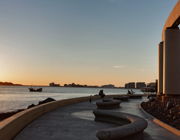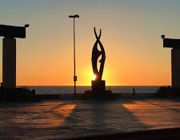 Already a member? Please Log In!
Or Become a Member to see the full listing — and apply!