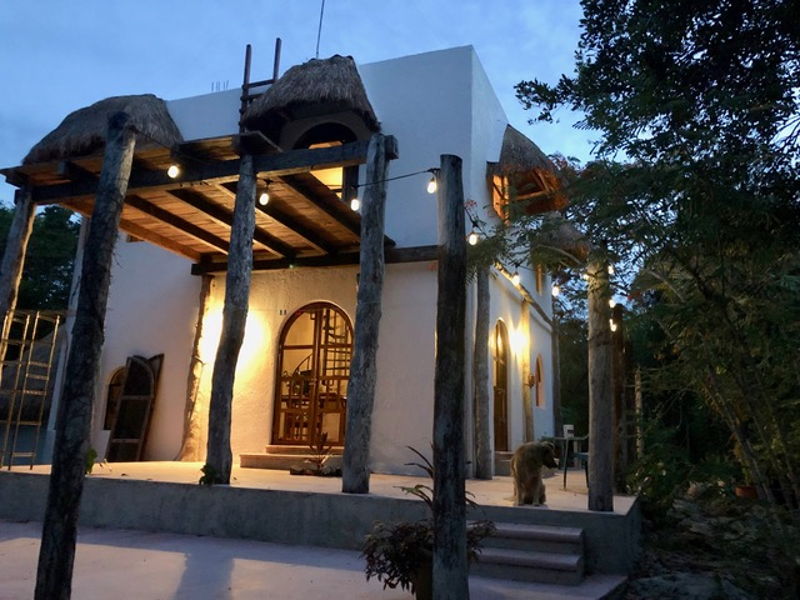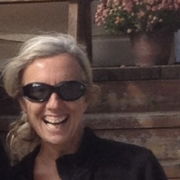 Flexible Sit in Akumal, Riviera Maya
Akumal, QR, Mexico
THE SIT
Hi!  I am trying to move from Q. Roo to Baja, and am looking for a long-term renter for the main house on my rancho. Due to the virus situation potential renters are scarce!  So I'm looking for a sitter  to care for the ranch and a cat called Donkey, as well as show the main house to any potential renters.  If the main house is rented in the next few months there is a studio casita you're welcome to stay on in, depending on our wants and needs.  So this could end up being medium or long term situation depending on when people begin traveling again.

I may put the main house on Airbnb if the house doesn't rent by autumn so there would be co-hosting income potential for you (minimal) should there be any guests.

I am looking for (preferably a couple), non smokers, proactive, not afraid of the jungle, physical work, a tropical climate and privacy and who would enjoy a simple life surrounded by nature.  If you're an urbanite you'll not likely be happy here.  Nature is everywhere, and nature includes things that fly, crawl, and slither (pretty rare!). Respectful of ALL jungle creatures, willing to recycle and compost.  Spanish is extremely helpful (we're in Mexico). Ideally you'll have a vehicle, but there may be a workaround.   No smokers, freeloaders, drugs, overnight trips.

Start date is flexible but mid-June at latest.

THE RANCH
Rancho Mariposa is near Akumal, which is located between Playa del Carmen and Tulum, on the Riviera Maya, state of Quintana Roo.  My home is a two-story block house, quite simple and sparsely furnished, with lovely views of the surrounding jungle.  It's powered by solar panels. The house sits on about 50 private acres (20.5 ha), and is accessed down a long gated driveway.  The ranch is about 3 km from the federal highway, and is a 6 minute drive to the Akumal pueblo.  There are beautiful white-sand beaches with turquoise water up and down the coast.  The closest beach is a 10 minute drive, in Akumal Playa where you'll find great snorkeling and beaches a well as an active ex-pat community (at least in high season).  There are restaurants in both Akumal Playa and the pueblo, two dive shops and a few little grocery stores.

The weather is quite humid (not as much as the US east coast) in summer and drier in the winter. It's sunny most of the time, and usually breezy. There are occasional rains in early summer and thunderstorms become heavier and more frequent in late summer.

On the ranch you'll enjoy all kinds of palms, bougainvillea, hardwoods, citrus, an amazing variety of birds, iguanas and more.

Internet works well here.  I would not recommend live teaching or regular meetings JUST in case, however.  Cell service is not the best, particularly inside the house.  I always have one or two bars on the patio and once I make the call can often continue inside the house.  WhatsApp calls work better.

THE HOUSE
The main house is two stories with an expansive patio area and a hardwood deck. High ceilings and arches throughout the house. It's open with no interior doors. Up the spiral staircase is a large open room that is currently used as a bedroom and occasional yoga. A large hardwood deck overlooks the grounds and jungle. The bathroom/dressing area is large, with an open shower and toilet, plenty of hardwood shelves and two closet rails.The house has screen doors with pet doors as well as heavy hardwood doors that can be closed in heavy rain.

The kitchen is large with a generous pantry and large work space, double sink, and new counter tile. There's a 2-burner stove and a small chest freezer configured as a fridge. It keeps ice frozen at the bottom.

The flooring downstairs and in the bathroom is Saltillo-type tile and the bedroom/office area is hardwood. The ceilings are supported by large hardwood beams.  There's no hot water or a/c but the water is often quite warm in the summer months. I may install a solar hot-water heater for the main house.

CASITA
The studio casita has a new palapa roof, interior paint and floor tiles. It has a small kitchenette, a living/sleeping space and a loft over the garage. Attached to the casita is a composting toilet with a door and a shower with a nice jungle view. There are no solid doors on the casita, only custom screen doors, which can be locked from within. The windows are screened openings with shutters. I'll be keeping some boxes in the loft.



COSTS
I have an occasional (supposed to be regular) gardener/jungle worker. He's a local who knows the work, the trees and plants and weeds. He's a hard worker and I want to keep him. I am asking the house sitter to pay for generator gas (for water, maybe $20US every 4 months?), propane for stove (same), drinking water ($1US for 5 gallons) and the gardener ($150/month if he comes twice/week, which he doesn't). My guess is your total costs will be under $150US/month plus gas for a vehicle for shopping. I will keep paying the internet unless you want a faster plan.
Responsibilities
Run the generator for water every few days to pump water.  Maintain batteries for solar power (very easy, just add water every couple of weeks or so).  Keep both houses swept and clean and maintained inside and out (this is important).  If main house has Airbnb guests prepare before and clean after.   Keep the ranch secure - this means a strong presence and no opportunities for overnight trips.  If I leave Donkey the cat,  care for him and turn him into a great companion!  He's so much fun, but a little over the top for my 16 year old cat.  I can fly Donkey out of here later unless I find him a permanent home.
Photos
(Click an image to enlarge it)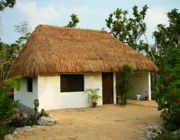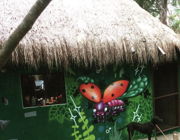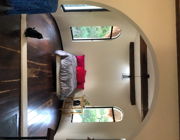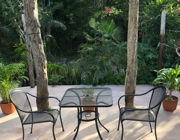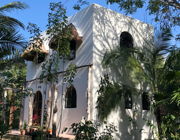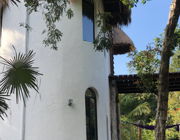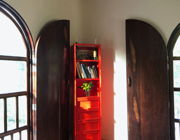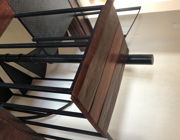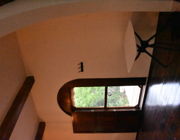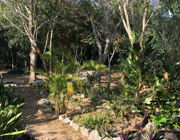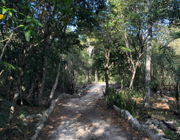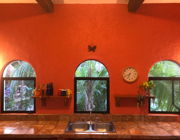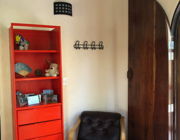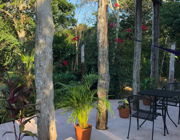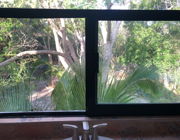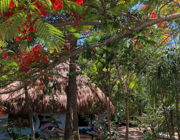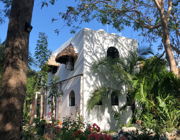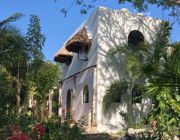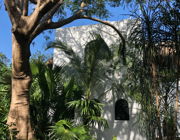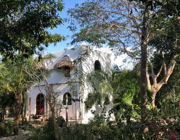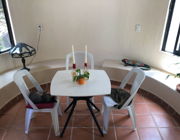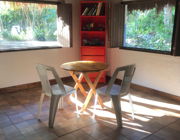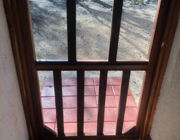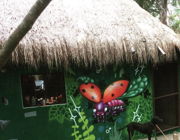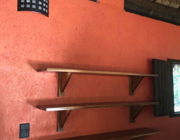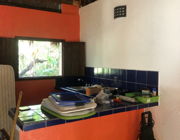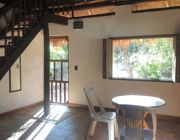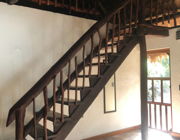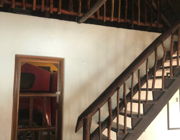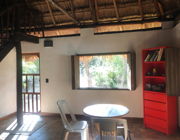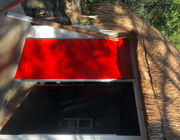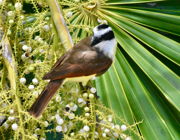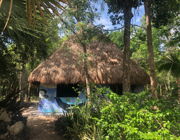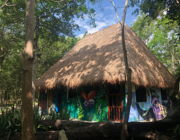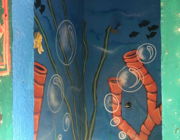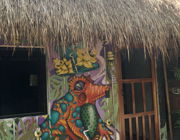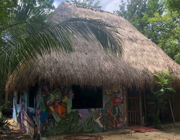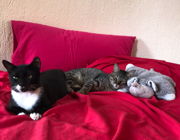 Location of town indicated on listing
Photos
(Click an image to enlarge it)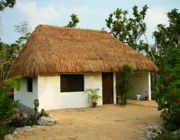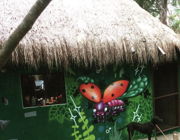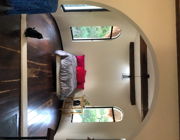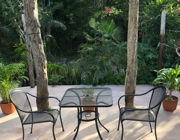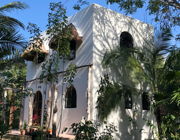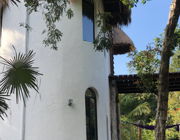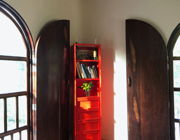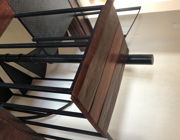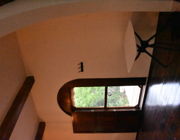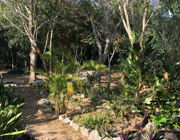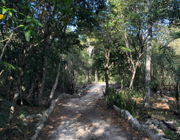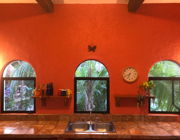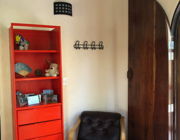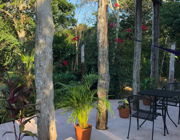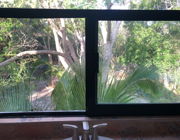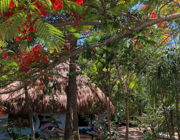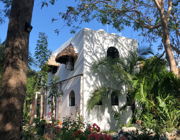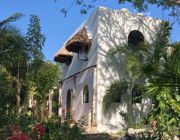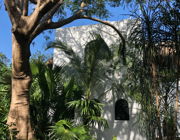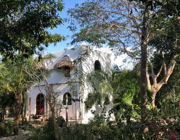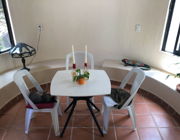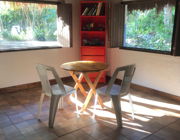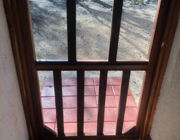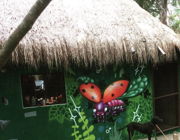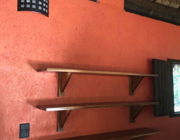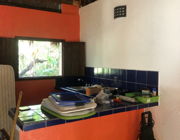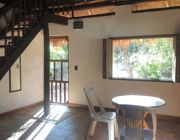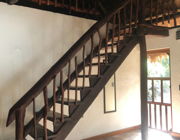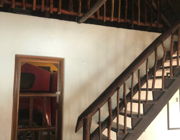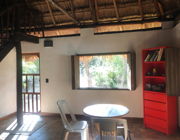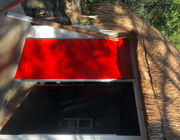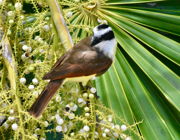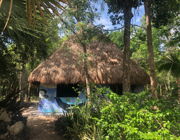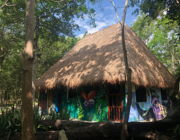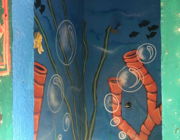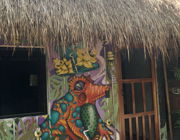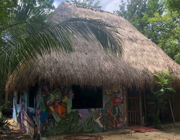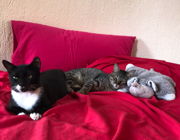 Already a member? Please Log In!
Or Become a Member to see the full listing — and apply!