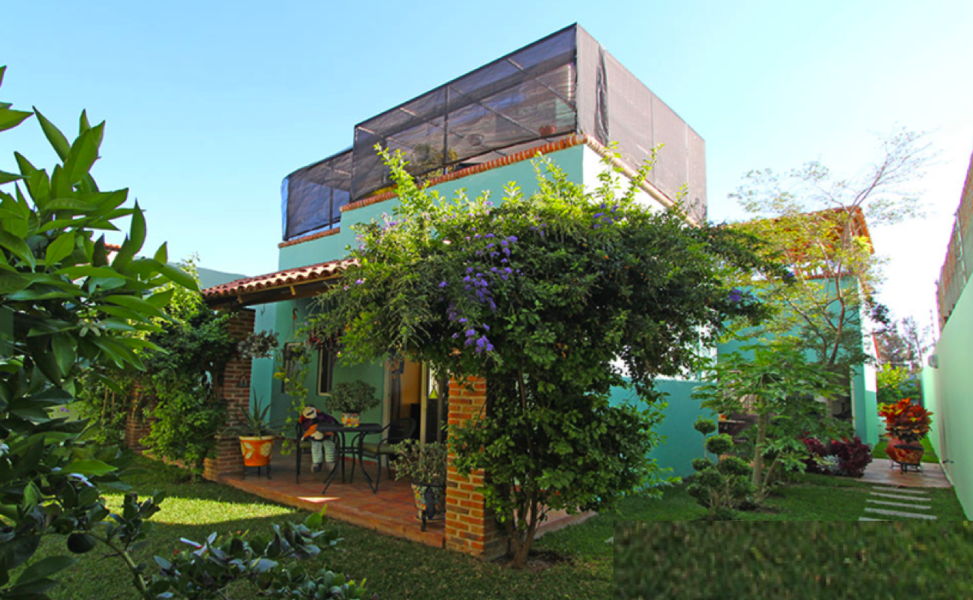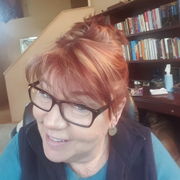 Come Spend the Holidays at Lake Chapala! (Dates Flexible)
Riberas de Pilar (Ajijic), Jal, Mexico
I am new to HouseSitMexico and looking for house/pet sitters for two trips I plan to make to visit friends and family in US.  This listing is for the second of those two trips.

I live in Riberas area of Lake Chapala.  I am a renter and have lived here now for 8 months.   I have a very nice home that is two bedroom, 3 bathroom and an office.  There is a beautiful guest suite on the 2nd level which opens to a mirador giving you some lake view.  The home has filtered water; but due to a high mineral content; I also have a Berkey gravity fed water system; which produces water that is 99.9% free of minerals, bacteria, etc.   I have two Amazon Alexa's and an Echo Dot; all connected to give the entire bottom floor a nice sound system.  There is Shaw Satellite TV; but I also have an Amazon Firestick that has apps giving you access to Netflix, Amazon Video, Hulu, TONS of movies and TV channels. The home is very secure with high voltage on top of walls and security cameras that you can easily access from a smartphone app.  The neighborhood has proven to be fairly quiet.  The homes on either side of me are 2nd homes for a couple of attorneys that live and work in Guadalajara.  They are rarely in residence and mostly are here on a weekends and holidays.   I rarely hear cohetes (Mexican fireworks).    I have an online business; so Internet is important to me as well.  It's not great (certainly not compared to what I had NOB!); but it has rarely gone down and the speed has not been a hindrance (sometimes an annoyance).  If the new fiber optics hits Riberas soon; my landlord has already expressed an interest in upgrading.

I have maid service once a week on Mondays and a gardener that comes on Mon/Wed/Fridays.  The maid is also serving as a caretaker for the landlord and is super helpful.  She has keys to the property.  The gardener does not have keys and needs to be given access either by occupant or by the maid, if you are not going to be available.

I have two dogs.  Both are about 75 pounds; so not tiny boys.  My oldster is Dewey and he is an 11 year old pure-breed Rhodesian Ridgeback.  I rescued him when he was 7 months old.  He was abandoned at 6 weeks and has always had a bit of anxiousness to contend with; but a very sweet boy and super friendly.  My other fellow, Brody, is a Black Mouth Cur (at least that is what Google says!) and I rescued him when he was 1 year old (he is now 4).  He's a bit of a force of nature.  Physically strong; but amazingly smart and an awesome cuddler.  He is super protective and a good watch dog. They are not on any medications - so far - Dewey is living with cancer; but it has not affected his health to the point of any special needs.  Brody goes to doggy daycare at least 3 times a week; but he can stay home while I am gone.  You just can't walk him as he is not good with the street dogs.  Dewey gets short slow walks around the neighborhood when Brody is at daycare.  I should mention that Brody is crate trained.  Never has been a need for Dewey to be in a crate.  When I am out of the house; they are okay to leave in the house for around 6 hours.

It's a short walk to the main road to catch a bus.  Busses run about every 15 minutes. And, of course, there are always Uber and/or taxis.  Having these good local transportation options are convenient and very low-cost.  My maid's husband is also a driver and they just live a a couple blocks away.

My trips are not yet booked; but I am looking to go to Portland OR and then Nashville at the end of Sept.  I have not decided yet; but it is probably a two week stay ... I know I'm coming back the evening of October 8th. So perhaps 9/24 to evening of 10/8.  That is the FIRST of my two listings.

THIS LISTING is for my trip over Christmas, so I may spend it with family in Montana (and with Portland friends).  I know this trip will be a full two weeks at least.  Perhaps from 12/15 t0 12/31. The exact dates will be confirmed with my selected house sitter.  (Hope that may be YOU!  So apply!)

Let me know if you have any questions - or any interest in discussing further.  Applicants are welcome to apply for just one sit -- or both!
Responsibilities
Number One is, of course, to be sure my dogs are cared for.  Other than that; I have no other requirements other than the usual keeping the home cared for and secure.  In exchange for taking care of my boys and the house; you will have no expenses.  All rent, utilities, maid & gardner will be handled by me.
Photos
(Click an image to enlarge it)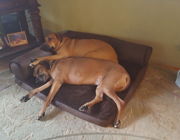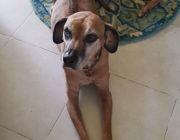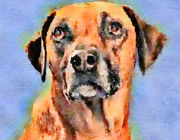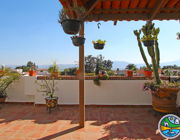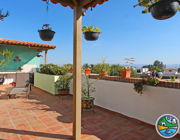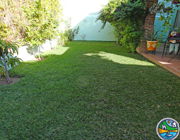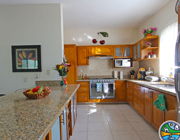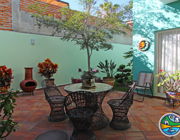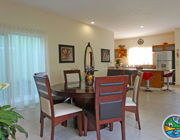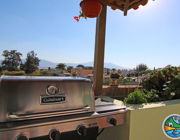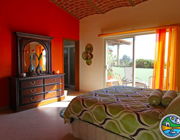 Additional Information
If you are unfamiliar with this area;
this link
will give you some information about the various villages/towns.  My home is in between the town of Chapala and the village of San Antonio.
There is a nice deli within walking distance  that just opened last year.  They sell a fair amount of "Gringo Friendly" grocery items and have a nice little open air restaurant.  The Zona Gym is 4 blocks way.  Walmart is a ten minute drive and there are lots of great restaurants nearby.  I'm only a couple blocks from the lake; but there is no malecon nor park like setting to hang out in.  You are just a short drive away from beautiful waterfront malecons in Chapala and Ajijic.
Location of town indicated on listing
Photos
(Click an image to enlarge it)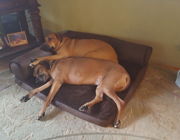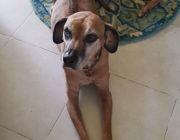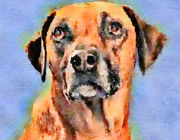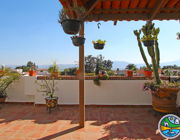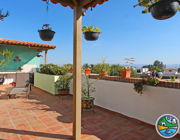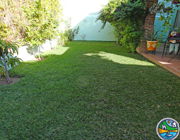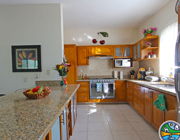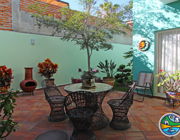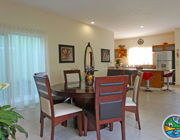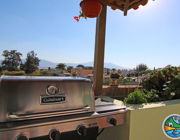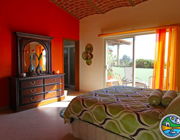 Already a member? Please Log In!
Or Become a Member to see the full listing — and apply!